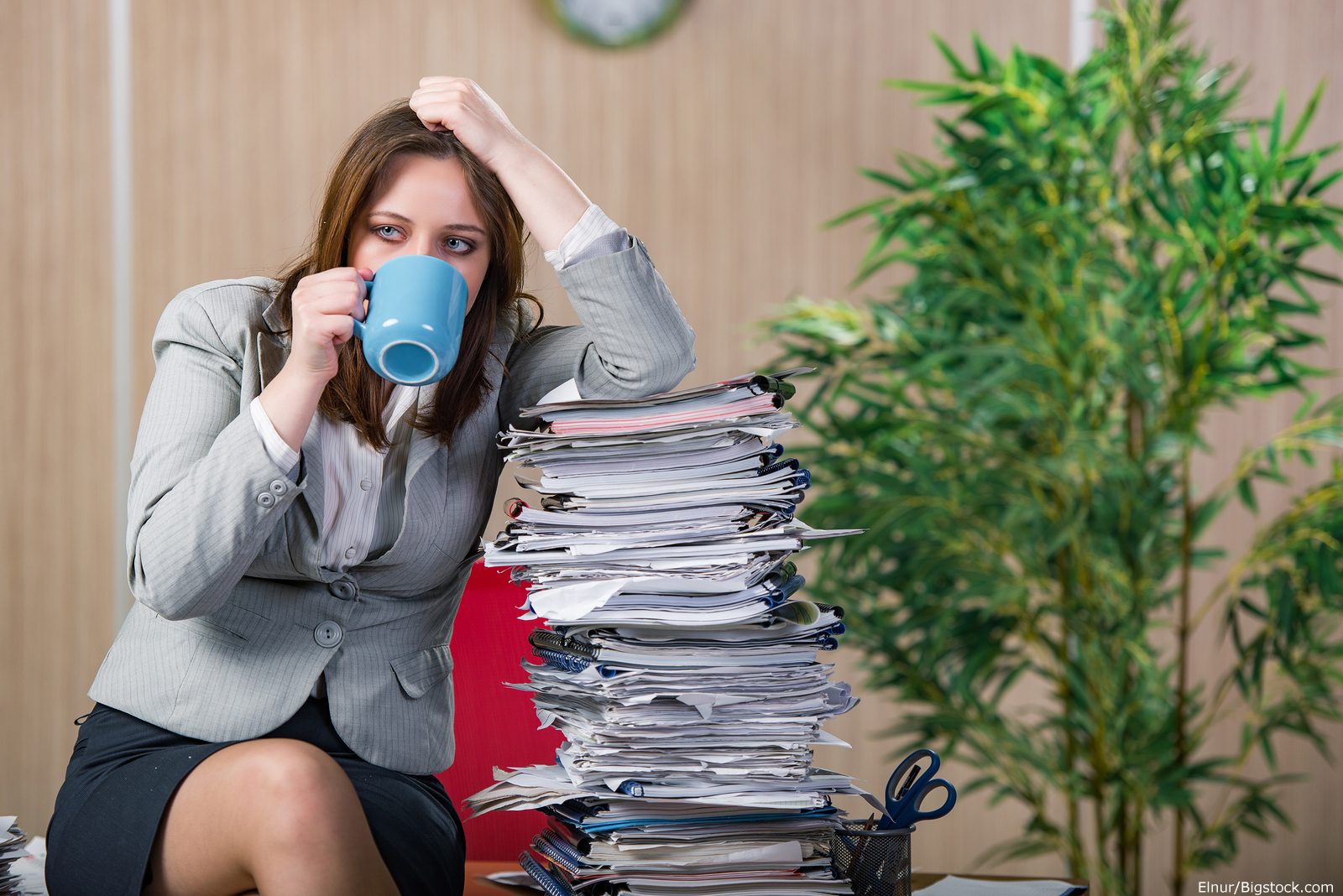 Whatever the industry, managing a business can entail dealing with extraordinary amounts of paperwork, from work orders to invoices, contracts to receipts. Even in today's technology-driven business world, many organizations continue to keep hard copies of paperwork; others have embraced electronic record-keeping, yet put minimal effort into ensuring that things remain organized and easily accessible at all times. In the average workplace, in other words, record-keeping rarely takes high priority. And yet, paperwork has a number of hidden costs where workplace productivity is concerned.
Indeed, much like a junk drawer in the home, a stockpile of old records may not seem worth organizing—that is, until you need to pull up a record and can't locate it. In addition to being burdensome to store, managing the variety of paperwork that any given business produces can lead to dramatically reduced productivity. The average office worker wastes an astonishing 40% of the workday owing to lack of organizational skills, and sifting through paperwork can be a major contributing factor to this time sink. Even more staggering is the American Demographic Society's conclusion that workers in the United States waste an excess of 9 million hours daily looking for misplaced articles—and, in turn, waste resources such as paper and printer ink creating duplicate copies of these same documents.
Managers suffer from the paperwork plague to an equal if not greater extent. While employees spend approximately four hours per week in meetings—and report that at least half of this time is wasted—managers spend nearly twice as much of their workweek in time-wasting conferences. The note-taking and brainstorming sessions that routinely transpire in such meetings generate a great deal of paperwork that is promptly stuffed into a drawer or the recycling bin, never to be seen again. Combined with the $37 billion lost annually to unnecessary business meetings in the U.S., these lost ideas and opportunities are a major managerial shortcoming.
So, how can a business keep track of an ever-growing collection of important paperwork while ensuring that it is organized, accessible, and beneficial rather than burdensome to operations? With powerful yet user-friendly project management software such as ConductorLIVE, you can leverage the power of the web to say goodbye to filing cabinets and move all of your paperwork to a centralized web-based location.
A web-based project management platform provides a dynamic, convenient means of collecting, tracking, and indexing paperwork, from simple work orders to complex project files. This means that workers can not only locate exactly what they need when they need it, but also correspond and share with teammates and managers in a paper-free format—eliminating both the need for time-wasting meetings and the risk of misplacing a great idea. This increased productivity applies to managers, too, enabling them to divert time spent in meetings to more important endeavors, easily search for and retrieve files, instantaneously share information with peers, and conveniently solicit and implement employees' ideas. An online project management solution can also help managers reduce unnecessary expenditures on printer maintenance, ink, and perhaps most importantly, paper—10,000 sheets of which are utilized by each office worker annually.
Web-based project management software such as ConductorLIVE empowers you to increase productivity by taking all of your paperwork to a centralized online locale. Seeking a better solution to storing and sharing your business documents? Consider a powerful yet easy-to-use project management platform for all of your communication, collaboration, and organizational needs.